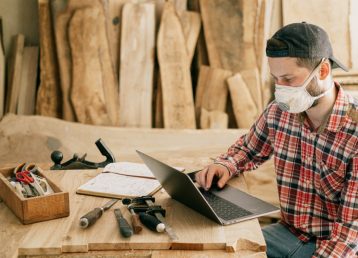 Carpentry services
Searching for carpentering services? Our skilled and experienced carpenters are at your service 24/7.
Electrical services
We offer electrical services in very simple and technical ways. So your appliance would not harm much. We're clean and fast.
Washing machine repair services
We routinely use our laundry machines in our homes to make them more like a family member.
Fridge repair services
You don't want to take any chance, if your home appliance plays such an important part in the kitchen. We are…
Painting services
Professional painting does not mean to just colorize the walls, furniture or anything else. Our dedicated experts do their…
Rubbish chute maintenance
Are you a building owner and looking for service providers that are good at dealing with problems.
Window repair services
We have repaired almost all types of company windows. Like double hung, picture window, baked windows, 
Door repair service
Where we are offering other services, we also do offer door repair service among one of the most important services.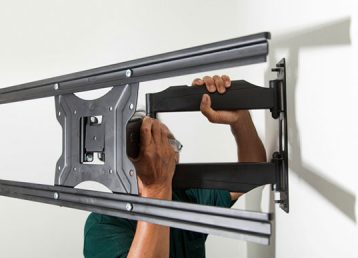 Mounting service
Bought a new LED or want to replace the existing one with another or want to change your mounted LED from one room
Aircon services
Living a comfortable and luxurious life is the dream of every person and having it without the air conditioning
Partition and ceiling services
Wondering to find the best service providers who make your big room into two parts or you want a partition in your 
Drilling services
Are you in search of a service provider that can also deal with the drilling services? handyman service 
Our Projects
We're lucky to have worked with such great partners, both commercial and residential.
I would like to say that this company is very responsive with their messages & I was able to get a booking for their service without much trouble. The guy who came to my place was extremely good, he was also very quick, professional & indeed very pleasant. I would recommend their service for any handyman needs you have. Thanks for everything
My door was making a lot of noise when i opened it. I assumed it was the door alignment and contacted handyman SG for assistance. Immediate response on their part and immediately fixed an appointment on my first available weekend.
Service was good and they know what they are doing.
Issue was identified as door wrapping rather than alignment issue and a separate solution of used.
Amount charged is also different as less work is involved. Overall, happy with the service and result.
Recommend to contact them for any handyman services.
I have engaged them to mount a large mirror for me once and was very pleased with their service so When I moved, I called them for help with the same mirror and this time with other paintings which were professionally mounted (by the framer's crew previously). I was very pleased with not only how prompt Vincent was, but the local fixer that came was very professional and made sure that all my paintings were mounted properly.

My paintings had two hooks each, which meant each drill needed to be very precise and I'm so glad to recommend their service.